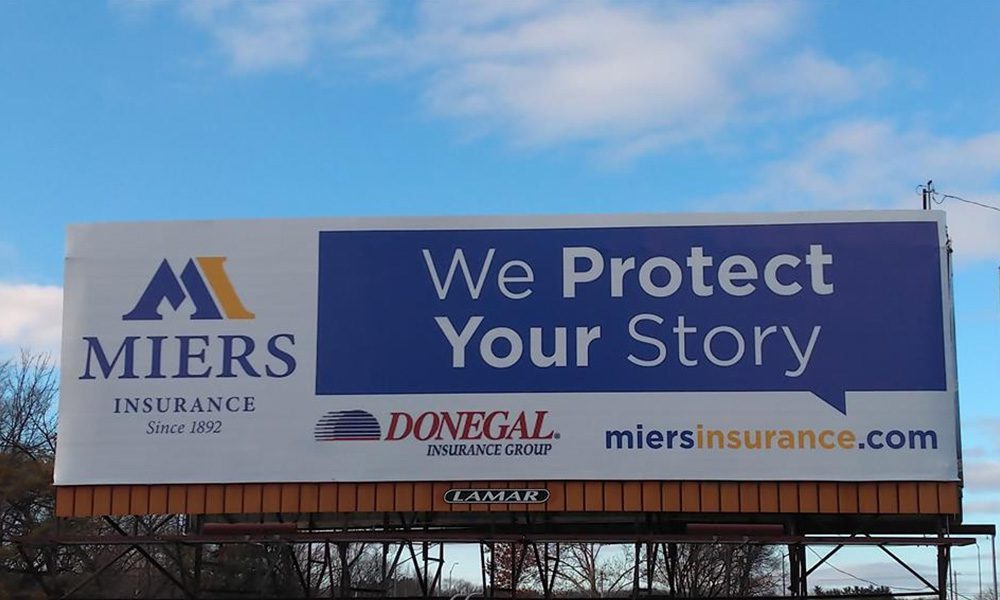 As we continue to celebrate our 130th Anniversary of Miers Insurance this year, we took the opportunity to share "We Protect Your Story" Since 1892 on Route 22!
This billboard is located on Route 22 going West (right before you exit on to MacArthur Road).  It sits on the left hand side of the highway as you exit 22. Let us know what you think!
And, once again, Here's to a very Happy New Year!